We tweet, we like, and we share — but what are the consequences of our growing dependence on social media? In the documentary film, The Social Dilemma, Silicon Valley insiders reveal how social media is reprogramming civilization by exposing what's hiding on the other side of your screen.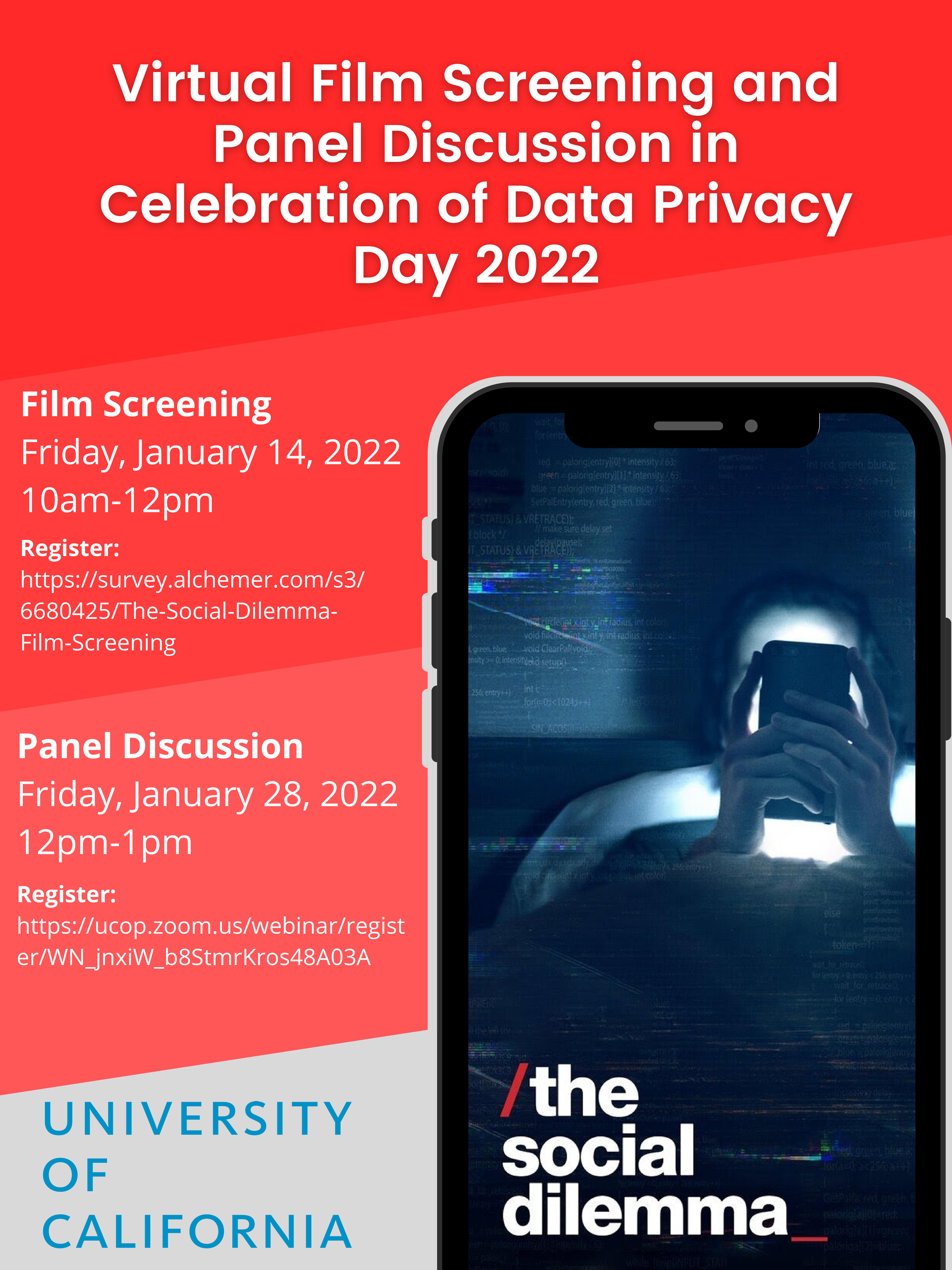 Join the UC Campus Privacy Officers in celebrating Data Privacy Day on January 28, 2022, at noon.  Our panel of UC data and privacy experts will be discussing the film, The Social Dilemma, the future of data, what UC's role should be (if any) in solving the social dilemma, and how viewers can take active steps to better control their data and the data entrusted to them by the UC Community.
Haven't seen the film? No problem. Viewers can watch the film at home on Netflix or can register for a free screening of the film on Friday, January 14, 2022, at 10am (details on how to register, under "Details and Registration Information," below.)
Details and Registration Information:
Film Screening
Friday, January 14, 2022 from 10am-12pm
Panel Discussion
Friday, January 28, 2022 12pm-1pm
Distinguished Panel Experts:
Other Data Privacy Day Events:
January 26, 2022, at 12:00 PM:
"How to break down barriers to privacy careers for underrepresented populations"
A panel discussion among privacy officials from across the UC system and the public sector on how to address the lack of diversity in the privacy field and how to break down barriers to entry for young professionals of color who are interested in privacy careers. Register for the Panel Discussion.